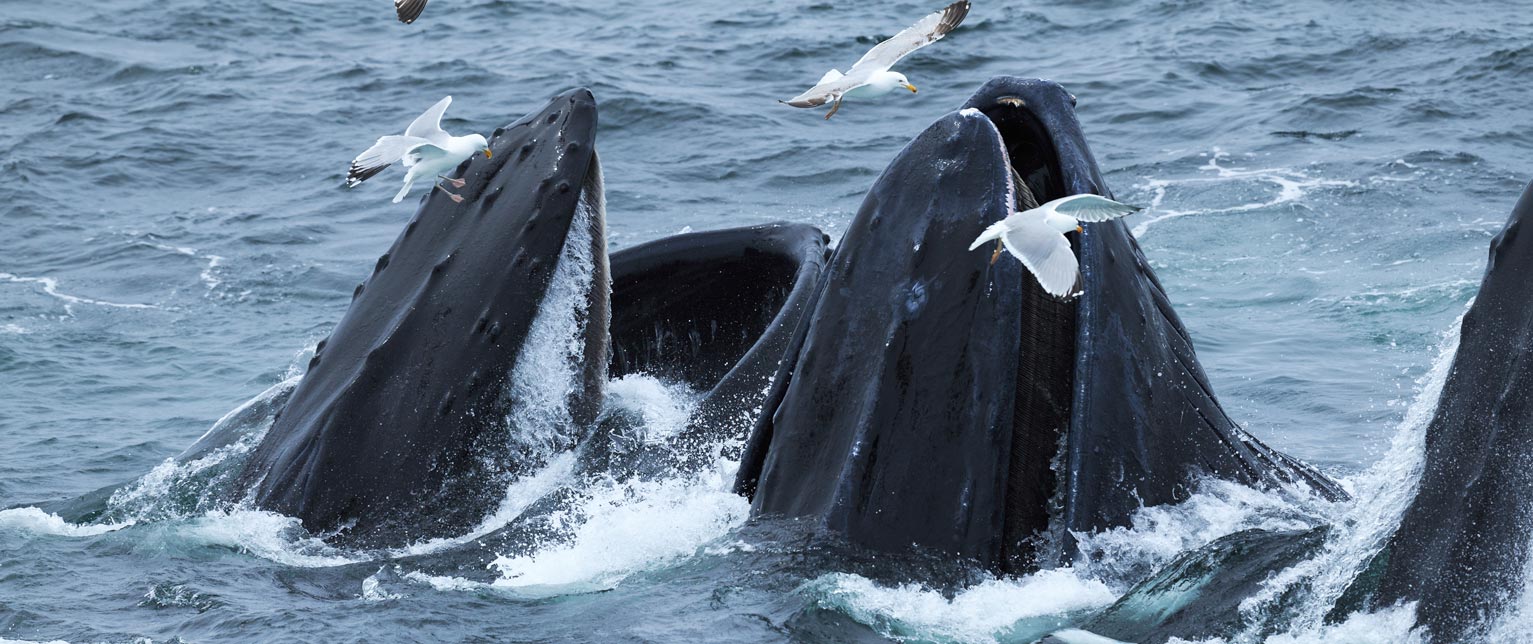 Hyannis Whale Watcher Cruises
Cape Cod's Finest Whale Watching
Thank you for a Great Season!
2022 has been an exceptional season for whale watching. We've had great sightings, spectacular behaviors and memorable encounters. The whales are heading south now, but we are already looking forward to seeing what next season will bring. Look for our 2023 schedule to post in late December. Till then our gift certificates are always available for holiday giving or as a promise to yourself that a whale watch adventure is in your future.
Purchase your gift certificates now!
Op-Ed: How an encounter with humpback whales keeps me inspired in the climate change fight
We were deeply moved by this Op-Ed by Katie Troll, the former executive director of United Fishermen of Alaska who served as a fishery development specialist for the state of Alaska, originally published in the LA Times. If you care about whales, their eco-system and the future of our planet, please check out the excerpt below or read her full piece here.
The impacts of climate change on our oceans can be less visible than what we see on land but are just as dramatic. When we hear about another heat wave, we should remind ourselves that there are also marine heat waves, warming events that can destroy coral reefs and decimate populations of fish and seabirds. Marine heat waves have doubled since the 1980s and are expected to become 20 to 50 times more frequent. For every headline about blazing wildfires, we need to think also of ocean acidification, caused when the pH of oceans falls as they absorb the extra carbon dioxide released by burning fossil fuels. The more acidic our oceans, the more shells and bone structures dissolve. This affects everything from zooplankton to whales.
The humpback whales we encountered feed on herring and small forage fish. They eat more than 2,000 pounds of food each day. Herring compose a major portion of their consumption. And what do the herring eat? They eat small sea snails, pteropods (a type of mollusk) known as sea butterflies, which have a winged foot held in place by a small, internal shell. The sea butterfly cannot survive without its shell.
Don't Miss Out!
The latest news and events from the Hyannis Whale Watcher team.
Order your Gift Certificates Now.