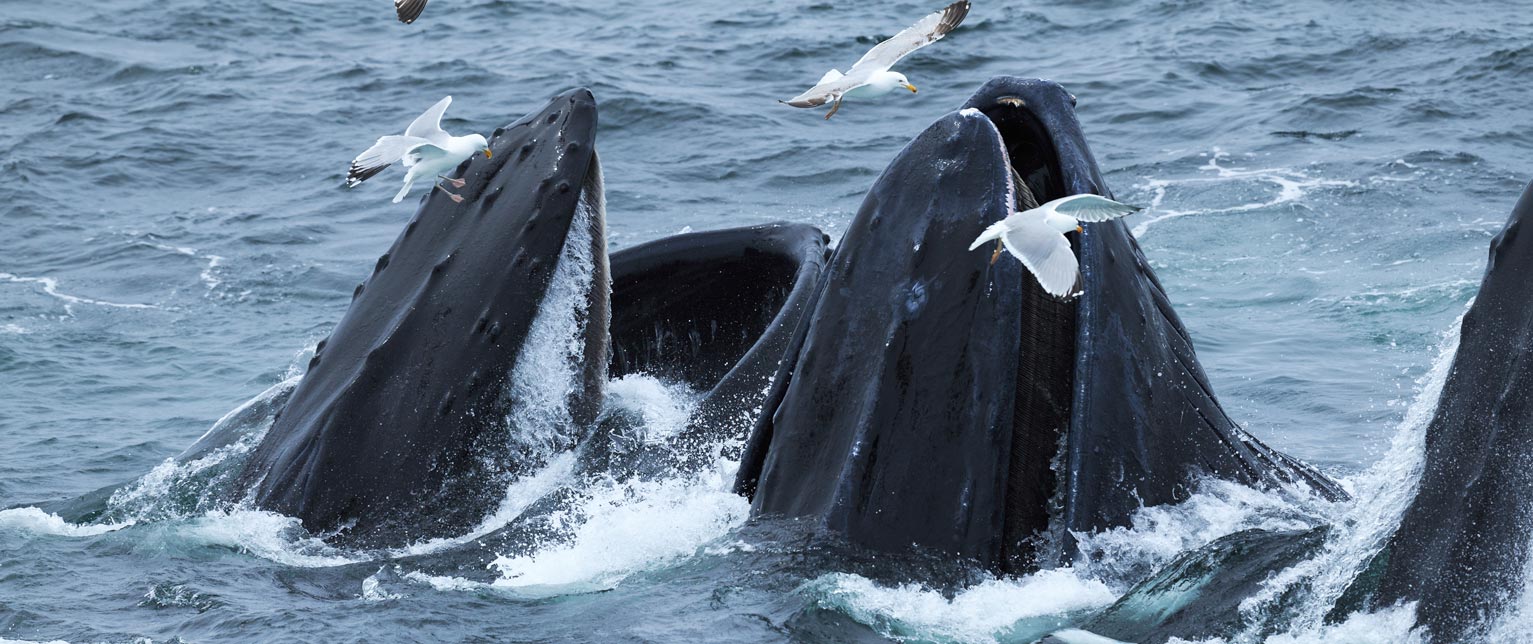 Hyannis Whale Watcher Cruises
Cape Cod's Finest Whale Watching
Thank You for a Great Season!
We finished out our 2023 season with a fun trip on a beautiful autumn day! It was a great season, and we are already planning for next year. If you rode with us this year, thank you. If you didn't, we look forward to seeing you aboard in the future!
Our gift certificates are always available.  Redeem them in the future for the trip of your choice or share with someone this holiday season.
Whale and Vessel Safety Task Force Formed
We were heartened to read this article by Eric Colby in the April 3rd issue of Soundings Trade Only publication and wanted to share it with our many visitors concerned about efforts to protect the North Atlantic right whales.
Marine industry stakeholders have established a Whale and Vessel Safety Task Force, which will work to identify, develop and implement technology and monitoring tools to mitigate the risk of vessel strikes to marine mammals, in particular, the North Atlantic right whale.
"The marine industry is committed to working with NOAA and industry partners to reduce the risk of vessel strikes on NARW and other marine mammals through the use and development of scalable, quantifiable technology-based solutions," John DePersenaire, director of government affairs and sustainability for Viking Yacht Co., said in a statement. "Management of the NARW has proven difficult for resource managers, and the marine community is stepping forward to help meet that challenge."
NOAA Fisheries, under authority of the Marine Mammal Protection Act and the Endangered Species Act, seeks to reduce vessel strikes by implementing 10-knot seasonal speed limits and dynamic speed restriction zones along much of the East Coast.
The WAVS task force plans to demonstrate that leveraging available and emerging technologies is the most holistic approach to reducing encounters between whales and vessels. The group is calling on commercial sectors that specialize in monitoring, detection and communications systems to better connect monitoring equipment and boat operators and provide near real-time warnings in areas that right whales frequent.
Task force members represent a broad spectrum of independent stakeholders with backgrounds in marine mammal monitoring and detection, spatial risk analysis, electronics, marine biology, data analysis and telemetry.
Don't Miss Out!
The latest news and events from the Hyannis Whale Watcher team.
Don't let the sun set on the trip of a lifetime!